Scamming Seniors Happens, Protect Your Parents  Happens, Protect Your Parents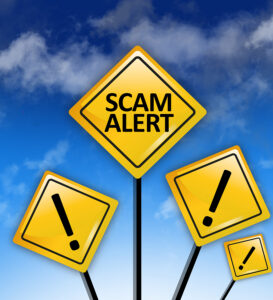 Fraud takes many forms, from investment schemes and strange phone calls to internet scams and identity theft. There are several causes and strategies for this to emerge. Since this generation was often brought up to be courteous, they may be readily manipulated or intimidated in several deceptive circumstances. It can be important to share with your seniors how to handle all sorts of ways they can get scammed. Tell them about warning signs, and be sure to tell them not to give out any personal information.
Most of you don't live with your parents because they want to live independently and not be a burden on family members. However, this can also be really scary. You don't know if they're safe, being targeted, or giving away personal information that could land them in trouble. One of the best ways to protect your older parents is by hiring professional senior home care. They can help a senior respond to phone calls or tell them what looks like a scam in the senior community. Senior home care is the best tool for families who need or want a second pair of eyes on their older parents.  
Steps On Protecting Seniors From Scams 
There is only so much you can do to minimize this risk. Some people make a living off scamming the older generation, it's their full-time job, and they can be very convincing. Not all scammers get caught, which can make it so scary when your seniors are living on their own. Here are four things to keep in mind when trying to protect your seniors from scams.
Be aware of the most current scams.
Remind your seniors to be careful about what information they give out.
Always ask for help.
Research and do your homework on how to prevent this from happening.
These steps are the best way to prevent your senior from getting scammed. Unfortunately, it can still happen to anyone.
Scams To Pay Attention To 
Here are a few scams to be aware of that may target seniors easier than the younger generation.
Internet Scams 
Seniors who are not technologically skilled might be easy targets for scams that spread computer viruses that allow fraudsters to access sensitive information on the user's computer.
Investment Schemes for Seniors 
Many elders are saddled with the responsibility of preparing for retirement and maintaining their resources after retirement. Investment schemes have long been a proven method of exploiting the elderly. They might vary from simple pyramid schemes like the one perpetrated by Bernie Madoff to complicated financial instruments that many economists are unfamiliar with.
Sweepstakes Schemes 
Here, the impostor informs their victim that they have won a lottery or sweepstakes and must pay a fee to get their reward. This fraud often includes the senior depositing the phony award cheque into their bank account. The reward money appears quickly in their account and is rejected after a few days. Meanwhile, the fraudsters take money from the victim for said taxes or fees on the award as the 'prize money' is deducted from their account when the check fails. 
 If you or an aging loved one are considering Senior Home Care in Holmdel Township,  NJ, please contact the caring staff at Lares Home Care 888-492-3538 or 732-566-1112. 

Latest posts by Roy Kleinert
(see all)