Top Benefits of Overnight Care for the Elderly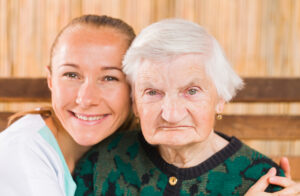 Did you know that overnight care is available for senior citizens? There are numerous different benefits that your elderly loved one can reap when receiving this type of care. Learning about these benefits can, hopefully, give you a better idea if you should book home care providers to help out your elderly loved one.
Decreased Risk of Injury
There are many senior citizens who get injured while they are at home. Sometimes, this is due to falling down the stairs while trying to go to the bathroom at night. Other times, it is due to trying to get up out of bed for a drink in the kitchen. The good news is that you can help your elderly loved one to prevent injuries at night by hiring 24-hour home care providers.
Reduced Stress
Does your elderly loved one become quite stressed at night? Maybe, they are worried someone is going to break into their house. It could just be that they don't like being home alone, especially after a spouse passes away. Maybe, your elderly loved one is experiencing some other fear that they don't really want to talk about. No matter what the case may be, hiring 24-hour home care providers could potentially help to reduce their evening and nighttime stress.
Improved Quality of Life
How is your elderly loved one's quality of life? Are they having trouble sleeping? Do they have medications they need to take at night or in the morning? Do they get emotional when they are home by themselves for a significant amount of time? If any of these things are true, there are numerous things that can be done to improve their quality of life. One of the best options is to hire 24-hour home care providers who can spend time with your elderly loved one. These providers can help your elderly loved one throughout the night and help them to develop better lifestyle habits in general, too.
Better Relationships
How is your relationship with your elderly loved one? Does it need some work? Maybe with all the care you try providing for your elderly loved one, there isn't much room left to socialize and connect with them. Unfortunately, this is all too common for family caregivers and their elderly loved ones. However, it doesn't have to stay this way. You can get 24-hour home care providers to help with your loved one's care, so you can just be family.
Conclusion
Do you think your elderly loved one needs overnight care? Now that you know about some of the great ways it could benefit your elderly loved one and yourself, you may be more apt to book these services now.
Do you have more questions regarding overnight care for senior citizens? You can always call up a home care agency to ask more about what this type of service entails. You can also talk to the home care providers to make sure that someone is coming out to your elderly loved one's home that is going to connect with them. 
If you or an aging loved one are considering 24-Hour Home Care in Holmdel Township NJ, please contact the caring staff at Lares Home Care 888-492-3538 or 732-566-1112.
Sources
https://www.nia.nih.gov/health/aging-place-growing-older-home#planning

Latest posts by Roy Kleinert
(see all)