How To Help Without Being Controlling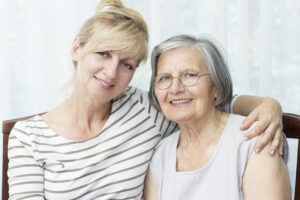 Many families will have seniors who are aging and beginning their final stages of life. You may want to help your parents age in place, but you can also become controlling and overbearing very easily. One of the best ways to ensure your parents are living a high-quality life is by hiring companion care at home; these are people who can help ensure your parents are safe and clean at home.
Companion care at home will help develop a care plan that can take the stress off of you. However, not all seniors will want this option either. You can easily help your senior, but you should understand how to do it without being overbearing. The line can be easily crossed when you are worried or concerned about the way your mom or dad is living.
The need for assistance is obvious, yet many adult children approach caring for aging parents in an overpowering rather than helpful manner. It's difficult to know how to aid aging parents without taking over, particularly when elders are typically hesitant to ask for or accept help from others. Here are some tips you can use when helping your senior parent.
Let The Senior Take The Lead
If feasible, work with your parents rather than for them. While this method may take longer than doing things yourself, it allows Mom and Dad to keep some of their independence by allowing them to take the lead. This may improve your parents' self-esteem and keep their functioning skills bright.
The point in a senior aging in place is so they can remain independent. However, when you start doing things for them, it takes away their independence and can make them feel childlike. Your senior should do as much as possible on their own because it will also help them live longer and feel more satisfied with life. If you do everything for them, it may make you feel more stressed than usual.
Let Them Decide How You Help
You may feel obligated to do absolutely everything for your older parents, but you shouldn't, and they may not want it. Allow them to tell you when and how they want your help. Allow them to communicate their needs and then respect their decision even if you think they need help with more.
Allow your parents to come to you rather than swooping in to finish every unfinished chore or address every difficulty. When they tell you what components of a certain task they need your aid with, try to restrict your support to just those areas for the time being. This will also help your relationship in the future.
Always Remain Respectful
Be sure you have permission to help your senior parents. Even if you think they need help, you need to respect the fact that they still want to be independent and may not want your help. When in doubt, ask what they need first and then respect all boundaries you both set.
No matter what, they are your parents, and you are their child even as an adult. This can be frustrating for many people to accept. 
If you or an aging loved one are considering Companion Care at Home in Hazlet, NJ, please contact the caring staff at Lares Home Care 888-492-3538 or 732-566-1112.

Latest posts by Roy Kleinert
(see all)