Things Every Senior Should Have For Weather Emergencies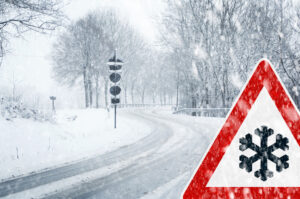 From much higher temperatures in the summer to much colder temperatures in the winter all over the country the weather is getting more extreme. That can lead to weather emergencies like power outages that can last for days. Seniors who are aging in place need to be ready to get through weather emergencies in their homes, especially if they have medical conditions that make them vulnerable without power. Now is the time to make sure that seniors have these things to help them get through weather related emergencies:
Walkie Talkies
Cell hones are useful, but they can lose their battery life pretty quickly in an emergency if there is no power for a long time. Walkie talkies that have a long range and satellite capability allow seniors to talk to loved one or emergency personnel when they need to. Keep walkie talkies ready to go and charged in a safe spot where seniors can easily access them in an emergency. Seniors who have home care should make sure that their home care providers know where the walkie talkies and other emergency supplies are located. 
Food And Water Supplies
Seniors should always have enough food and water to last for at least a week secured in a safe spot in their home or in the garage or basement. Shelf stable foods like protein bars or protein drinks, instant potatoes or instant soups, and other ready to eat meals along with lots of water should be kept on hand for emergencies. Just make sure that the supplies are stored in a place where seniors can easy get to them. Remember seniors may not be able to lift anything heavy or move items out of the way to get what they need. Keeping food and water in a storage closet or other easy to access interior space is best.
Extra Medication 
If your senior loved one has medication that they must take every day it's a good idea to keep at least a few days of that medication in a pill container that is stored with the food and water supplies. That way if your senior parent doesn't have time to grab their pills because they need to evacuate the home they will have them medication they need already stored with their emergency supplies. If there is a flood or blizzard getting to the pharmacy to get more may not be an option so don't rely on that option. Keep extra medication on hand and stored safely.
Weather Appropriate Clothing
The most important thing seniors need to have for weather emergencies is weather appropriate clothing. Seniors will need light colored natural fabric clothing, sun hats, sunscreen, and sunglasses for hot weather emergencies. And they will need extra shirts and pants, heavy socks, thick coats, boots, gloves, hats, and an emergency blanket for cold weather related emergencies. Boot and hand warmers should also be kept with the extra clothing along with regular thick blankets. Battery operated heated jackets are also great for seniors.
 If you or an aging loved one are considering Home Care in Marlboro Township, NJ, please contact the caring staff at Lares Home Care 888-492-3538 or 732-566-1112.

Latest posts by Roy Kleinert
(see all)