Learn About Oral Care for Your Elderly Loved One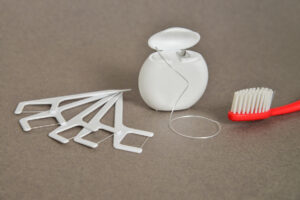 Practicing regular, good oral health care is important for everyone. However, there are some oral health conditions that are more prevalent in the elderly. Some of these conditions can be prevented. If your elderly loved one already has them, they can manage them better with the right information and guidance. Keep reading here to find out more about oral health care for your elderly loved one.
Staying Hydrated 
One of the most important oral health care tips for the elderly is for them to stay hydrated. When someone's mouth gets dry, they are much more likely to experience oral health issues. Dry mouth can occur for a number of reasons including medication side effects, alcohol use, and not drinking enough water. While your elderly loved one may not be able to avoid taking medications that cause dry mouth, they can quit drinking alcohol and start drinking more water every day. If your elderly loved one needs it, you or an elderly care provider can even call and give reminders for them to drink more water.
Limiting Consumption of Sugar 
Over some time, continuous use of sugar can lead to tooth decay and gum disease. Even if your elderly loved one has eaten a lot of sugar in the past, they can still turn around the state of their oral health. The sooner they stop overeating sugary foods, the more control they can get over their oral health. They will have a lower risk for further tooth decay, tooth root issues, and other oral health problems.
Taking in More Calcium 
Another one of the oral care health tips for your elderly loved one is for them to take in more calcium. This is something that you and elderly care providers can remind your loved one about. It is recommended that elderly people get around 1,000 mg. of calcium daily. This can be received through many foods such as leafy greens, cheese, yogurt, and milk. If your elderly loved one's doctor approves, they might even need to take calcium supplements.
Conclusion 
These are just some of the things that can help your elderly loved one to maintain or improve the state of their oral health. Now that you know this, you can encourage your elderly loved one to take better care of their oral health. If needed, you can call your loved one with reminders to take care of their teeth and overall oral health. You can also have your loved one's elderly care providers give them reminders, too.  
 If you or an aging loved one are considering elderly care in Hazlet, NJ, please contact the caring staff at Lares Home Care 888-492-3538 or 732-566-1112. 
Sources
https://www.cdc.gov/oralhealth/basics/adult-oral-health/adult_older.htm
Latest posts by Roy Kleinert
(see all)