Four Things You Should Know About Your Parents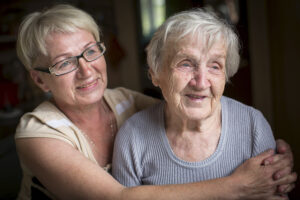 How much do you know about your parents? Do you know their entire medical history or just bits and pieces? If something happens, would you know answers to questions the doctors ask? Most families find themselves struggling in these situations. 
 
There are four things you need to know about your parents. Sit down with the family and find out the answers to these four questions. 
 
What Is Your Family's Health History? 
 
Go over past generations and look at their health histories. Did anyone have chronic health conditions? It's important to know as much about your family's health as possible. You want to know if there has been a history of diabetes, osteoporosis, and other genetic conditions that family members can pass down through the generations. 
 
Mental illness, Huntington's Disease, muscular dystrophy, and cystic fibrosis are other genetic health conditions. There can also be links between family genetics and heart disease, and some cancers. If you know of these conditions, you can alert your mom and dad's doctors. Early diagnosis can often make a difference in treatment plans. 
 
What Is Their Childhood Health History? 
 
If an emergency comes up and you have to speak for your parents, it helps to know their childhood health histories. Your dad had a stroke and needs to have an MRI. The doctors need to know if he has any metal plates or pins in his body. 
 
Your mom has pneumonia and has to go to the hospital. They'll need to know of any allergies to things like penicillin and latex. The more you know, the quicker tests and treatments can start. 
 
What Are Their Wishes When it Comes to Health Care? 
 
Ask your parents if they have designated their powers of attorney. If something happens, have your mom and dad chosen people to act on their behalf. They want to have selected people for financial and medical decisions. If they haven't, they need to take these steps. 
 
If you're the agent they've chosen for medical decisions, you need to know their wishes. Do your parents want to be kept alive with machines? Would they want a feeding tube or experimental treatments? Are they organ donors? These are all questions you need to be able to answer if a decision about care needs to be made. 
 
How Do Your Parents Feel About Needing Help? 
 
At some point, your parents may need help with personal care, housekeeping, transportation, meal preparation, and companionship. Would they want you helping out? Do you have the time to help them as much as they need? 
 
There's an excellent solution if you're still working and can't be with your parents to help out every day. Senior care helps them remain independent without putting their safety at risk. Learn more about prices by calling a senior care agency. 
 If you or an aging loved one are considering Senior Care in Keyport,  NJ, please contact the caring staff at Lares Home Care 888-492-3538 or 732-566-1112. 
Latest posts by Roy Kleinert
(see all)