Healthy Treats To Serve With Afternoon Tea For Seniors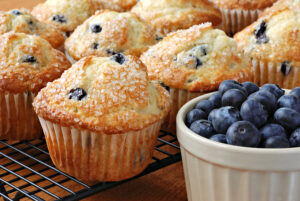 April is National Afternoon Tea Month and it's a great time to put on a fun afternoon tea service for your senior loved one and their friends. Afternoon tea gives your senior loved one a chance to visit with friends, socialize, and have a healthy afternoon snack that will help keep their blood sugar at a health level. An afternoon tea party is also the perfect way to break up the day and give your senior loved one something to look forward to. When planning a menu for an afternoon tea party for seniors you should focus on delicious but healthy foods that will help keep their blood sugar level instead of serving high sugar foods like cookies or cake. Some delicious but healthy ideas for an afternoon tea for seniors are:
Finger Sandwiches
Finger sandwiches are the perfect food to serve a senior tea event. Finger sandwiches typically are crustless bite sized pieces of sandwich that have fillings like cream cheese mixed with cucumber, jam, or other soft foods. If you are having jam sandwiches choose a sugar free jam to cut the calories a little bit. Cream cheese based finger sandwiches are always popular and they are a healthy treat for seniors. And since the fillings are all soft and the pieces are bite sized they will be easy for almost all seniors to eat. An elder care provider can help you prepare finger sandwiches in advance.
Meringue Cookies
Cookies might not seem like the best thing to serve seniors in the afternoon. But meringue cookies are light as a feather and are appropriate for a wide range of dietary needs. There are plenty of recipes out there for meringue cookies in dozens of flavors that are made with no sugar so they won't have a big impact on blood sugar. Sugar free, gluten free, low carb meringues are the best sweet treat to serve at an afternoon tea for seniors. They're also pretty easy to make. With some help from your senior loved one and an elder care provider you could make a pile of meringue cookies in an afternoon. They also freeze really well so you could save any leftovers.
Teas
Afternoon tea wouldn't be the same without the tea! Make sure that you have a wide selection of fruit teas that don't have caffeine as well as some traditional English and black teas that do have caffeine in case your senior loved one or their friends would like a caffeinated tea. Choose mugs that have two wide set handles so that they are easy for seniors to safely handle. It's a good idea to offer a sugar substitute instead of sugar and have plenty of honey, lemon, and cream on hand for people to add to their teas.
Sugar Free Baked Goods
Afternoon tea can include baked goods as long as they are sugar free. Sugar free scones, biscuits, and quick breads like banana bread are a great addition to any afternoon tea for seniors.
If you or an aging loved one are considering Elder Care in Colts Neck, NJ, please contact the caring staff at Lares Home Care 888-492-3538 or 732-566-1112.

Latest posts by Roy Kleinert
(see all)