Does Your Mom Struggle With Healthy Eating?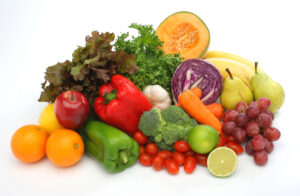 Is your mom eating the right foods? She may be eating meals and snacks all day, but are they healthy ones? More than 5 million older adults struggle with food insecurity. When those people rely on inexpensive foods, they eat enough, but it's often foods that are low in nutrition and high in fat, sugar, and sodium.
When your mom struggles with healthy eating, what can you do to help her? These tips will help.
Stock Up on Beans
Dried beans are affordable and pack a nutritional punch. They have the fiber your mom needs, and they are also low in salt, high in many vitamins, and contain protein. They do require time to cook and must be soaked overnight, but with a slow cooker, it's not difficult.
Once cooked, beans can go into salads, get turned into veggie burgers, or become a key component of a stew or soup. She can have baked beans as a main dish or use beans in tacos or burritos.
Purchase Vegetables in Bulk
If your mom gardens, save all of the extra produce she grows. Blanch and freeze it to last the winter. When there are sales on vegetables in the store, stock up, blanch, and freeze them. If there are sales on frozen vegetables or she lives near a warehouse store, buy frozen vegetables in bulk to always have them available.
Protein-Rich Foods Don't Have to Include Meats
Your mom may think of protein foods as being from the meat section, but there are other options. If she likes tofu, you can purchase shelf-stable boxes in most Asian sections of a store. They're often just a couple of dollars and don't take up a lot of space. Beans are also high in protein.
Homemade Doesn't Have to Be Time-Consuming
If your mom avoids cooking meals because it takes too much time, there are ways to help her save time in the kitchen. When roasting chickens are on sale, buy an extra one and boil it.
The cooked meat can go into freezer bags for casseroles and soups. Save the broth and bones. Move them to the refrigerator and skim off the fat the next day.
Put the bones and broth in a slow cooker for the day. You'll end up with homemade bone broth that costs very little money.
Keep Whole Grains on Hand
Aim for healthier whole grains for your mom and buy them in larger quantities to save money. Back at home, cook them in large batches and separate them into freezer bags or freezer-proof containers. She'll always have whole grains like barley, quinoa, and brown rice available for meals.
It's time to talk to your family about elder care services like assistance with grocery shopping and menu planning. Have elder care aides cook meals and snacks for your mom to ensure she's following a healthy diet. Call an agency and ask about elder care services today.
 If you or an aging loved one are considering Elder Care in Holmdel Township, NJ, please contact the caring staff at Lares Home Care 888-492-3538 or 732-566-1112.
Sources:
https://www.ncoa.org/article/what-is-food-insecurity-get-the-facts

Latest posts by Roy Kleinert
(see all)