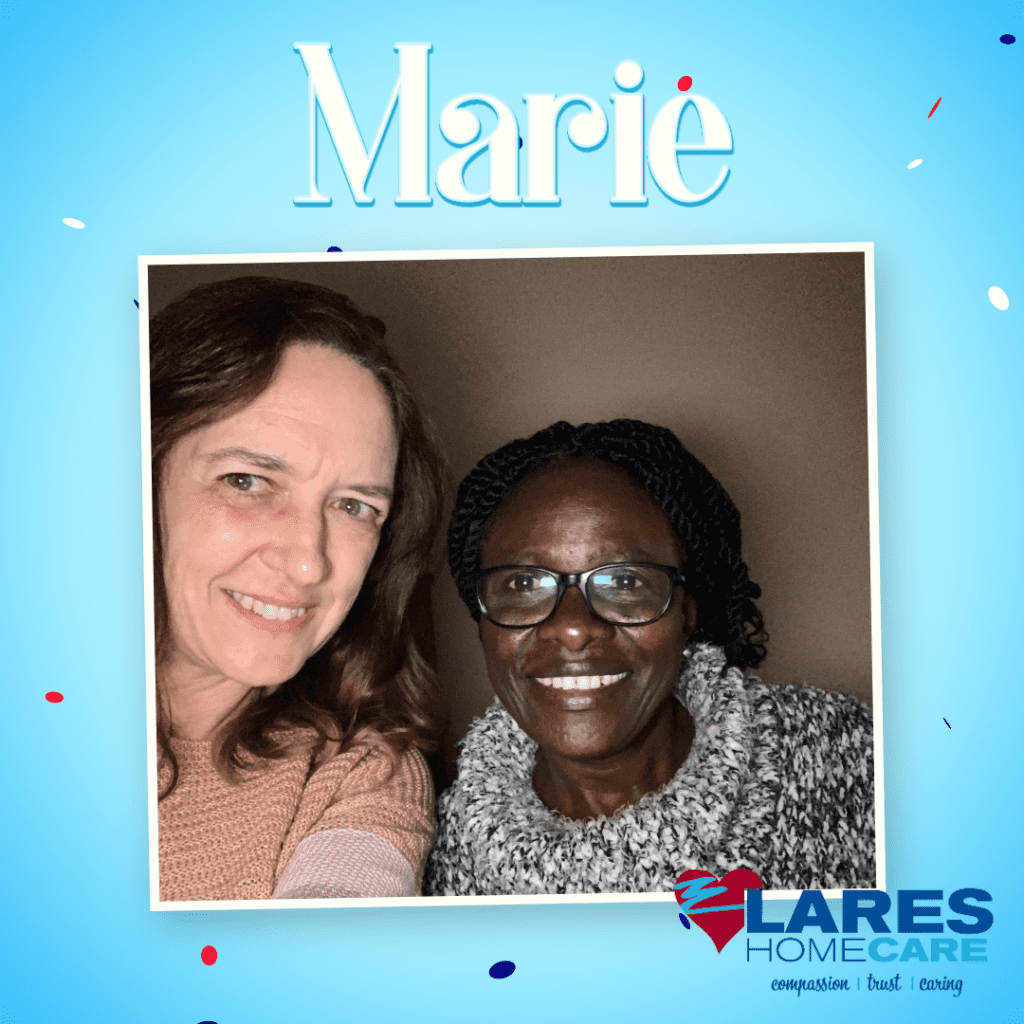 Our Caregiver of the Quarter Program recognizes the outstanding qualities and contributions of a caregiver working towards Lares Home Care's goals and overall mission.
This quarter we congratulate Marie M, who has gone above and beyond in her efforts to provide care for our clients.
Marie M.– Live-in- Caregiver of the Quarter
Marie embraces her role as a Caregiver with a joyous spirit. She has been with her current client for several years. and refers to Marie as a member of her family. Marie has created a beautiful bond between herself and her client, in turn providing the family with complete peace of mind. Marie offers encouragement every day and is congratulatory when her client overcomes daily life challenges. Patient, hardworking, loving and respectful are all qualities she exudes. She is always willing to help out when needed – be it short term fill-in work or switching her days off to accommodate her client. Marie surrounds her client with gentleness and grace – Congratulations and Thank you!
Latest posts by Roy Kleinert
(see all)