Best Foods for Those with Kidney Disease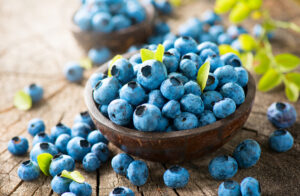 If you're caring for someone with kidney disease, you understand that there is a lot you have to do to help them stay healthy and live a satisfying life. You may have hired a senior care provider to help with transporting them to multiple doctor appointments or you might have enlisted family members to provide relief and support as needed. You might have even checked into becoming a kidney donor for your loved one. 
One of the most beneficial things you can do for your loved one is to help her remain on a kidney-friendly diet. There are certain foods that your doctor has probably advised your loved one to stay away from – like overly processed foods that are high in salt and carbonated beverages that are full of phosphorous. And since no one really likes to be told what they cannot eat, let's look at some great foods to make sure are a part of your parent's diet.
As you look at this list, make sure to add them to your shopping list and ask your senior care provider if they can help with preparing some meals that contain these elements.
Blueberries
Blueberries are known as a superfood. Superfoods are foods that are rich in antioxidants and help the body stay healthy and balanced. Blueberries are also packed full of fiber and vitamin C, making them a great low-calorie ingredient to include in your loved one's diet. If blueberries are in season, a quick trip to a local farmer's market with her senior care provider is a great way to pick up plenty to munch on all week.
Egg Whites
Protein is an important building block for the body, but with kidney disease, your loved one needs to be careful where she gets her protein from. Highly processed and high-fat meats are not a good place to get this needed nutrient. But egg whites are low in phosphorus and still offer all of the needed amino acids. Your parent can either separate eggs to get the egg whites or purchase products that contain only egg whites.
Garlic
If your elderly loved one is feeling like her food is a little bland due to the lack of salt, the good news is she can add plenty of flavorful garlic to her food prep. Garlic helps fight plaque, lowers cholesterol, and reduces inflammation. Your parent can use fresh garlic, minced garlic, or garlic powder in her food prep, but stay away from garlic salt.
Onions
Another flavorful food your loved one should increase her consumption of is onions. There are lots of varieties of onions out there – from sweet onions to scallions to shallots, just to name a few. Your loved one might enjoy looking up new recipes to use the many varieties of onions. Onions are a delicious source of chromium–a mineral that can improve the body's ability to metabolize carbohydrates, fats, and proteins.
So, get shopping and help your loved one manage her disease in a delicious way.
 If you or an aging loved one are considering Senior Home Care in Marlboro Township, NJ, please contact the caring staff at Lares Home Care 888-492-3538 or 732-566-1112.

Latest posts by Roy Kleinert
(see all)