24-Hour Home Care Can Alleviate Senior Night Anxiety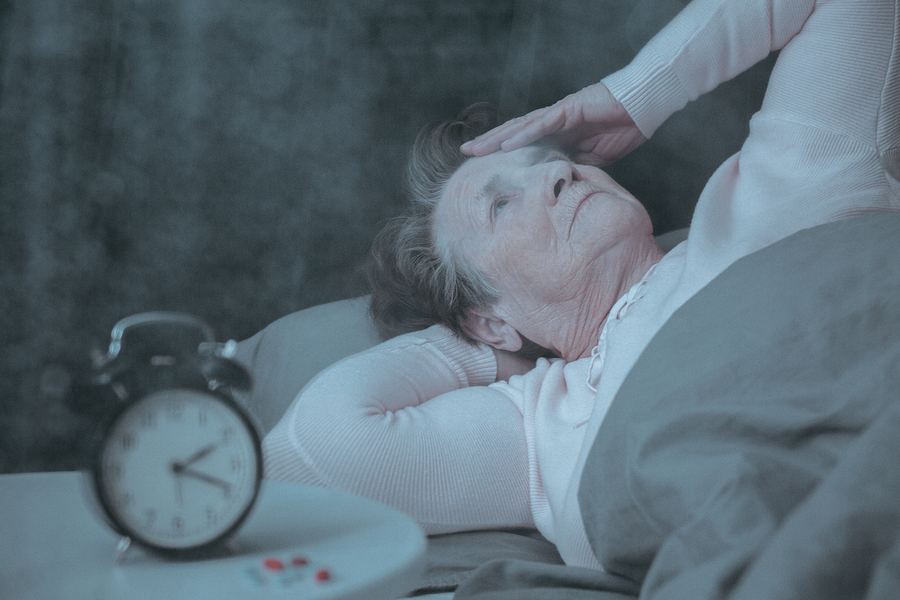 Anxiety and depression are conditions that seniors struggle with for a variety of reasons. For many seniors that are aging in place, their anxiety can be worse at night. There are a lot of reasons why seniors may experience more intense anxiety at night. Typically during the day seniors have visitors, phone calls, or other things that connect them to the outside world. Having a 24-hour home care provider can help alleviate that nightly stress.
24-Hour Home Care
At night, seniors may be lonely, anxious, scared, and depressed because they are home by themselves. Seniors often worry about having a medical event during the night and not having anyone there to help them. Or they worry about falling if they get up at night and worry that no one will find them quickly.
Seniors who are anxious at night can benefit from 24-hour home care. 24-hour home care means that seniors won't be alone at night and won't have intrusive thoughts about disasters or emergencies. They also will be able to sleep better knowing that they aren't alone and that someone is in the house who could help them if they needed it. In addition to 24-hour home care, here are a few other ways that can help.
Pets
Having pets can help seniors alleviate anxiety, especially at night. Pets can provide comfort, love, and a sense of purpose and connection. Seniors are much less likely to have anxiety at night if they have a pet to cuddle with and sleep with.
Cats are fantastic companions for seniors, but some seniors might prefer to have a dog who can also act as security. A dog can give seniors a sense of safety as well as companionship. A 24-hour home care provider can help your senior parent care for their pet if they have physical challenges that make pet care difficult.
A Nightly Phone Call
If you live far away or if you need to be home with your family at night because you have children you can help your senior parent feel calmer at night by having a routine night call set up.
You can call your senior parent at the same time each night to check in, make sure they are ok, and let them know you will immediately come check on them if they need you to come. Sometimes just the act of talking to a child or family member at night is enough to make your senior parent feel more security at night.
Home Security System
A simple way to help seniors feel more secure and less anxious at night is to install a home security system. There are lots of options for security cameras and security lights that come with loud sirens to deter anyone from coming near the home at night.
Security lights and cameras can give seniors peace of mind and make them feel more security within their home. Since you will be able to monitor the security system from your phone or tablet, you will be able to check on your senior loved one whenever you want to.
If you or an aging loved one are considering 24-Hour Home Care in Middletown, NJ, please contact the caring staff at Lares Home Care 888-492-3538 or 732-566-1112.

Latest posts by Roy Kleinert
(see all)