LARES HOME CARE CAREGIVER OF THE QUARTER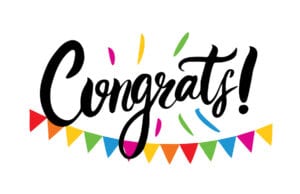 Our Caregiver of the Quarter Program recognizes the outstanding qualities and contributions of a caregiver working towards Lares Home Care's goals and overall mission.
This quarter we congratulate Adiza T. and Clement A., who have gone above and beyond in their efforts to provide care for our clients.
Adiza T. – Hourly Caregiver of the Quarter
Who cannot love Adiza with her beautiful smile and bubbly personality and her years of expertise as a Certified Home Health Aide?
Adiza joined our Lares Home Care Team in August 2018 and has been very busy with us ever since. She has a positive "can-do" attitude, is flexible with her schedule, on time, and always willing to help our team in a moment's notice.
Adiza is a wonderful advocate for her clients. She keeps our office up to date with any changes in her clients' condition and always celebrates their achievements and accomplishments.
Congratulations to Adiza!
Clement A. – Live-in Caregiver of the Quarter
Clement embraces the spirit of an excellent Certified Home Health Aide – experienced, kind, compassionate and caring. He has been part of the Lares team for just about a year and has cared for the same client the entire time – a testament to his passion and dedication to his profession.
As a live-in caregiver, Clement provides peace of mind for both the client and family. He is very hard working and extremely committed. He communicates with our office staff regarding questions or concerns and always follows up in a timely fashion. His weekly timesheets are promptly completed and submitted. Clement is also diligent about completing his quarterly training on or ahead of time.
Clement is a wonderful example of a great caregiver.
Congratulations to Clement!
Latest posts by Roy Kleinert
(see all)