How to Talk to Your Parents About Home Care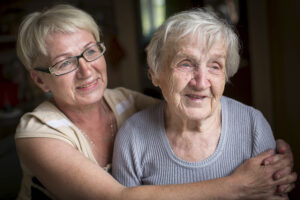 Have you ever asked your parents about their plans as they get older? You need to. Aging at home is often the goal, but they need to have a plan in place. It's time to address the benefits of home care with them. Here are the three important topics to discuss.
Ask Them What Challenges Them During the Week
Talk to your parents about their challenges. It might surprise you to learn your mom doesn't like to do the laundry anymore. Walking down a flight of stairs with a heavy laundry basket scares her since a fall. That's a chore that a home care aide can manage.
Your dad tells you that he's not supposed to drive when the sun is setting or not high in the sky. His eye doctor said it's safer now that he's been found to have cataracts. If he has things to do early in the morning or later in the afternoon, his caregiver can drive him.
Find Out What They Wish They Could Do
What do your parents wish they could do but often skip over it due to their changing health or vision? Your mom wants to go for more walks in the local park, but she's nervous about doing it alone. Your dad likes to garden, but carrying the gardening tools and moving the wheelbarrow from the garage to the backyard is difficult.
With the help of a caregiver, your parents can embrace their favorite activities. They don't have to stop doing things they enjoy. Home care aides are there to support them.
Talk About Their Health Needs
Ask your parents if there are health issues they're facing. Your mom's mother and grandmother both had colorectal cancer, which increases the odds that she'll face it. She may benefit from having a home care aide to help her shop for groceries that lower the chances of getting this type of cancer and avoid the less healthy processed foods.
Your dad is in the early stages of Alzheimer's. He's not showing too many signs now, but you know it will progress. Setting him up with home care services now gives him time to become familiar with his caregiver. It can make it easier for him in the months and years to come when he starts forgetting people's names and faces.
Call a home care planner once you've gone over the different ways home care can help your mom and dad. The specialist can go over the various services and discuss prices. Your parents have the help they need, and you have peace of mind that they're no longer alone all day.
If you or an aging loved one are considering Home Care in Middletown, NJ, please contact the caring staff at Lares Home Care 888-492-3538 or 732-566-1112.

Latest posts by Roy Kleinert
(see all)